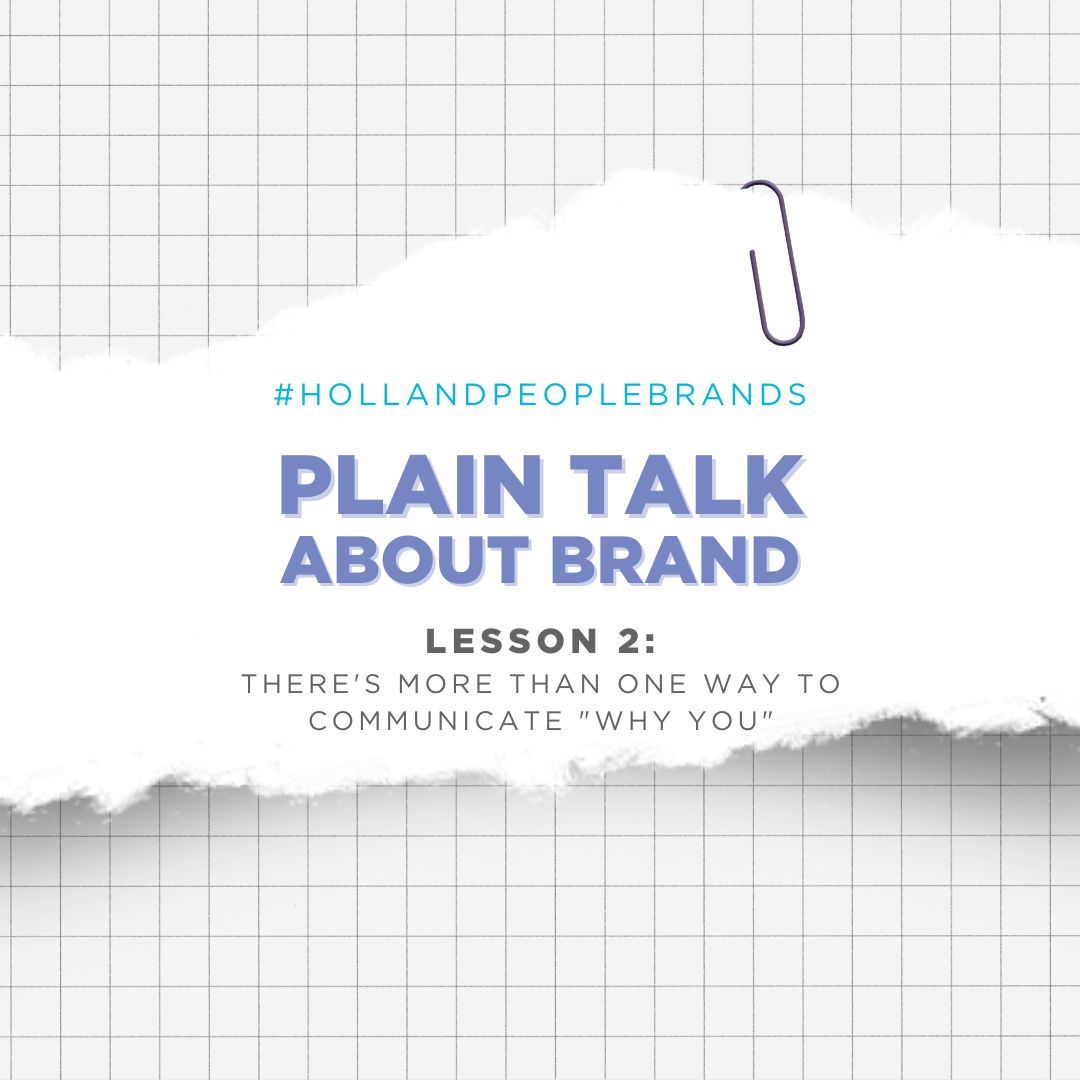 Tom and I partnered on a pitch for a Winn Dixie campaign (If you don't know who Tom is, read my first blog in this series here). It was great fun, and we won the account. Of course, a key component of our team was Frank, a renowned creative director. Frank worked for best-selling author James Patterson prior to his celebrated writing career at the J. Walter Thompson agency. JWT is an iconic agency that's been around for 150+ years.
Frank and Tom had a long history of working together. Their unified client list was beyond impressive, especially for work from a relatively small town like Jacksonville. Plus, Frank had James Paterson and his personal phone number on his supplied reference list—which definitely garnered attention with would-be clients.
Lesson 2: There's More Than One Way to Communicate "Why You"
The Winn Dixie campaign stemmed from the Avis campaign, "We try harder," I wrote about in my previous blog. It was based on the brand understanding of the time that Winn Dixie wasn't the number one brand. And, when you aren't the number one brand, you try harder to make customers happy. This was a worthwhile approach, particularly if the organization could apply strategic focus to operationalize the brand promise.
The next objective was how to communicate this strategy. After all, there is always more than one way to communicate a concept.
This birthed the "Getting Better All the Time" campaign, which the company loved. "Getting Better" was a great message to inspire employees, operations and management. This one message could lead employees and operations in decision-making, as well as guide management in employee evaluations.
The internal brand launch included a video made for employees, with additional activities and trainings, to help them understand the new messaging and the brand promise.
Incidentally, my 3-year-old son Ben, was around a lot during those long-hours of campaign development. Much to my delight, Tom recruited Ben for the internal employee video. I was there during the filming as a proud parent. Ben had one line, which he delivered with a pretty significant southern drawl, "Winn Dixie—Getting Better All the Time."
Imagine my enthusiasm when the company's CEO saw Ben in the employee training video and asked him to be in the commercial (You can watch the commercial here). Ben's voice is the last message you hear, at the very end of the commercial.
By the way, customers loved the message, too. There was just one single message for internal and external communications.
When you have that kind of clarity about "why you," you only have to communicate one message in social media, advertisements and by word-of-mouth. What a time and energy saver! Plus, you become more memorable, because customers only have to remember one thing about you. As long as this message is compelling, relevant and true, you will have a brand that brings you more customers and more business.
Watch for another brand lesson in the next installment of Plain Talk About Brand!
Certified Brand Strategist Jennifer Holland is a dynamic marketing and communications expert with a career in successful brand building spanning two decades. A top-rated presenter and national speaker on branding, she offers both private brand development workshops, as well as public Build Your Brand® (BYB) workshops.
Click here to schedule a time to talk with Holland about a private brand workshop for your organization.
Click here to see upcoming BYB workshops and trainings.