Holland People+Brands
A one-of-a-kind, integrated
brand engagement agency
WHAT MAKES HOLLAND PEOPLE+BRANDS SO DIFFERENT?
We are internationally recognized brand engagement consultants and the only agency that combines brand-building, strategic marketing and human resource performance management in a holistic process ensuring your company delivers ONE POWERFUL BRAND MESSAGE across every touchpoint of both customer and employee engagement.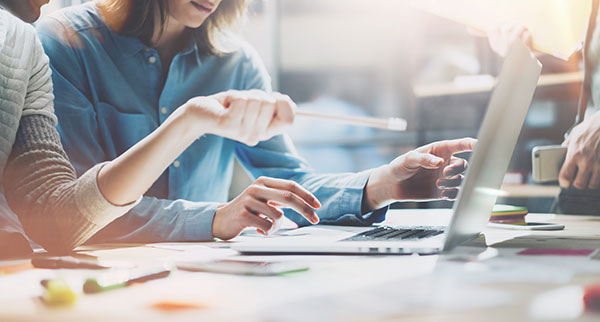 We help you make a huge impact in your marketplace.
We help you gain focus to make decision-making easier.
We help you motivate your employees to be your 24/7 brand ambassadors.
Our overarching goal is to help you significantly boost BRAND ENGAGEMENT; the critical requirement for the year-over-year growth of your business.
CELEBRATING 24 YEARS
of brand and human resource consulting success!
At Holland, we're out to make the marketplace a better place.
We refer to our clients as partners. And by providing Holland's very unique and holistic brand development program, then aligning their business, brand and people strategies, they prosper – always.
Add to that our credentials – Jennifer Holland is the only Certified Brand Strategist in the region, our decade and a half of experience, and our reputation for brilliantly executed growth strategies and it's no wonder our partner's brands have continued to thrive year after year.
Jennifer Holland
Certified Brand Strategist & CEO
Jennifer is a dynamic marketing and communications expert with a career in successful brand building spanning two decades. As a member of The Brand Establishment, she is one of 37 Certified Brand Strategists in the United States and the only marketing executive in Northeast Florida to achieve this elite distinction. In addition to her exclusive status as a Certified Brand Strategist, she is also an award-winning fine artist, obtaining degrees from both the University of South Florida and the University of North Florida. 
She maintains close, long-standing relationships with the nation's top talent in broadcast production, print and website design, illustration, copywriting and marketing research.
Jennifer and partner Jackie Weathers created the Holland Helix® business growth model that brings your organization's brand alive from the inside out. This innovative process moves employees from hearing, to believing, to living the brand promise in every interaction and at every point of contact. This approach engages both customers and employees in the most effective ways. Their work on the Holland Helix® has been published internationally in the Journal of Brand Strategy.

A top-rated presenter and national speaker on branding, Jennifer is a member of the National Speaker's Association and an Expert Resource Speaker for Vistage International. She consistently secures speaking engagements for national conferences and private corporations.
Jennifer is an active member of the Greater Jacksonville community and cultural scene. She is co-chair of the Jacksonville Chamber's Entrepreneurial Development Division Advisory Board and serves on the Children's Home Society Board. She has given time and talent to the Jacksonville Women's Network and the Women's Leadership Development Institute. She has also served as an Athena Mentor through the Jacksonville Women's Business Center and the Jacksonville Business Journal's Mentoring Monday event. She was recognized as a Women in Business Established Entrepreneur of the Year and as a Women of Influence by the Jacksonville Business Journal.
Jackie Weathers
Employee Engagement Specialist & Partner
Jackie is a certified business coach and the company's chief human resource engagement expert, with over 26 years' experience at Fortune 50 and Fortune 500 organizations, including Siemens, MetLife, InVue and AMS Retail Solutions to name a few. Most notably, she spent 14 years at Lowe's Home Improvement leading and developing multiple teams in organizational development, leadership development, instructional design, career development, talent management, professional development and onboarding.
Jackie utilizes innovative solutions to improve employee performance for maximum potential. She has led successful cross-functional teams to deliver performance-improvement solutions in the areas of:
Onboarding

Leadership development

Talent management

Career and professional development

Technical training

Re-engineering and process improvement
She is a certified facilitator of SpeakersTrainingCamp© and has helped hundreds of individuals develop and coach themselves to become dynamic presenters. She is also certified in MBTI, DDI, Achieve Global and Ken Blanchard's SLII Experience.
Jackie partners with organizations to coach, create and deliver custom solutions to improve employee performance using the foundational principles used by the International Society of Performance Improvement. These principles focus on systemically looking at the people, processes and tools in an organization to identify the root causes of nonperformance—which many times is not training, but rather the processes and tools themselves. She uses these philosophies to collaborate with internal learning and development departments to develop the skills, processes, and techniques to sustain and to improve performance improvement principles and practices within the organization.
Jackie received her Bachelor's in Finance from the University of South Florida and her Master's of Human Resource Development with HR Management concentration from Webster University.