You need a speaker.
You may also need a brand+people consultant.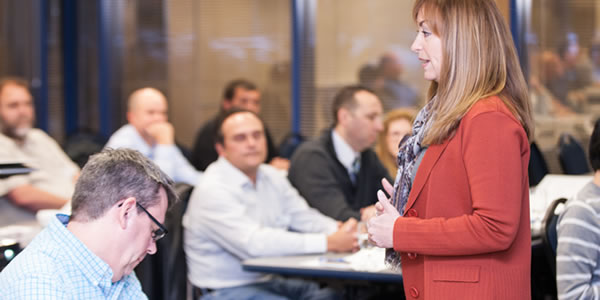 What is your business saying about you? What are your employees saying about your business?
These are all questions successful, growing businesses and entrepreneurs need to be thinking of daily – but how do you put these over-whelming questions into action each and every day to become more prosperous?
Jennifer Holland has some thoughts. With Jen Talks, she's got you and your company covered on everything brand, marketing and HR-related! With two decades of thought-provoking, effective public speaking engagement experience, Jennifer customizes and positions each topic to perfectly align with her audiences wants and needs. Whether you need a keynote speaker, workshop facilitator, trainer, industry speaker or a combination – Jennifer has done it all with proven success for clients and their people.
Make certain your people and your brand are putting the right message out to the world, your bottom line will thank you for it.
Janice Donaldson, Director, FSBDC at the University of North Florida
My team, a group with high expectations, consistently ranked Jennifer's presentation and brand strategy retreat as one of the best ever. I have recommended Jennifer to several other organizations on whose boards I serve and any work she has provided has been extremely well received. Jennifer knows branding and can help any business or group make sure their strategies are aligned. The results are incredible.