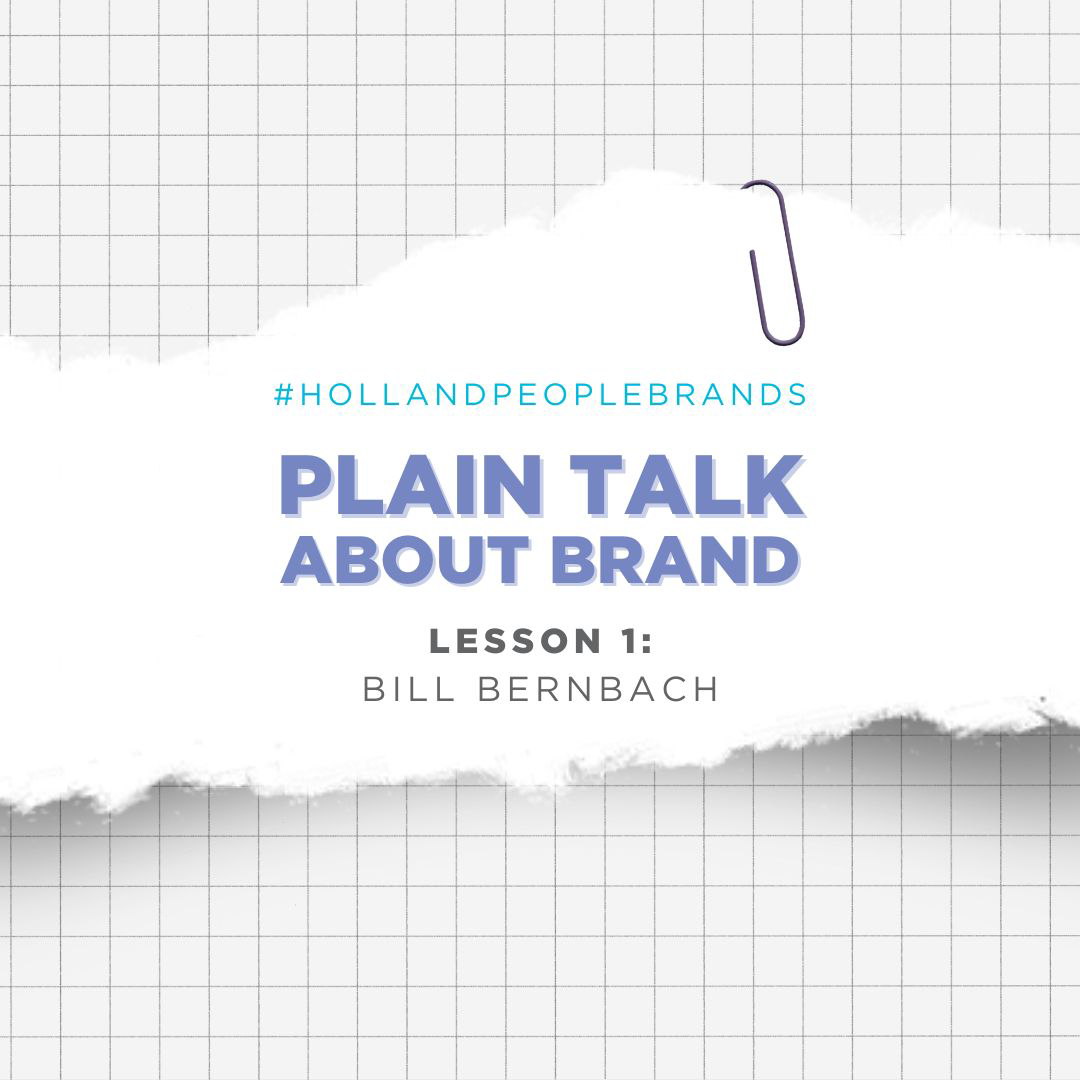 Many years ago, I thought I understood brand. I was brand loyal. I was a designer and owned a creative shop. We developed a vast number of logos with all the usual print and digital materials that follow. We produced company letterhead packages, brochures, websites, ads and the like for small- to mid-sized businesses. We did good work, and that work won awards.
Then, years later, I met Tom. Tom came from a big New York agency. He was a strategist and a creative. He worked with mostly large businesses with hefty budgets. His client pedigree was quite impressive.
Tom and I were introduced by a mutual acquaintance, his brother, who liked my work and felt Tom and I could produce great work together. Tom began to educate me on brand development, loaning me books that included the outstanding brand work of people like Bill Bernbach.
Lesson 1: Bill Bernbach
Bill Bernbach created the Avis campaign of "We try harder." What I came to understand from this was that branding isn't about a clever, memorable headline or advertising campaign. It is about knowing what makes your business wonderful and different.
"Advertising doesn't create a product advantage. It can only convey it."
—Bill Bernbach
You see, Avis felt what was wonderful and different about their company was their level of customer service. Everyone claims great customer service. So, the challenge became how to convey that message differently, in a way that is relevant, meaningful and memorable.
Hertz was the hands-down market leader back then. Avis was number two. The test for Avis became how to take the differentiator and communicate it in a way that resonated with prospective customers.
The solution from Bernbach's creative team was to embrace the number two position. They cleverly communicated it with just one line: We try harder. Brilliant, right? You can expect exceptional customer service if every single employee inside the company is trained to "try harder" to please you.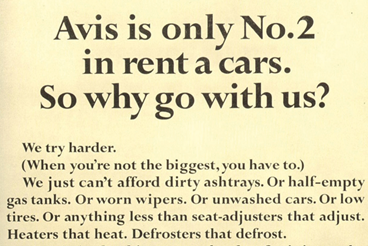 Consumers loved the message. Avis adopted the line as its slogan and went from losing millions per year to earning millions. Remarkably, it was the first time the company had been profitable in over 10 years.
These facts were pivotal for me. It was the first time I stopped looking for clever, sexy lines and started to look deeper inside a business, for information like differentiators and value propositions. My team's creative work became more powerful, and clients loved it. Plus, the work produced better sales results for the clients. The subsequent creative projects were more efficient and economical to produce. How? We started from the same central message every time, like Avis whose campaign ran for more than 50 years.
I've become a life-long student of brand, thanks to Tom. And, there have been many more lessons, and I have come to realize much more since my initial interest. My perspective today is much deeper than it was when I began my journey. In future posts, I'll share more lessons I have learned along the way.
So, be on the look out for the next Plain Talk About Brand post!