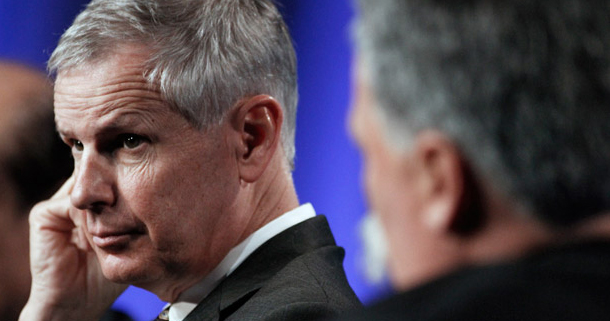 Sometimes, I will read something about a company that makes my head spin—about how well it brands itself, or, too often, how badly a company needs brand development. The latter is the case with Dish Network and its founder and chairman, Charlie Ergen. Talk about a business that wastes literally millions of dollars in the long run!
Dish is the country's No. 2 satellite TV company. It may be hugely profitable and now owns 12% of the TV market share by provider, but it's leaving a lot of money on the table because of the culture Ergen has created. He is noted as a tyrant and a screamer who humiliates his employees and goes out of his way to be uncooperative with investors. It's all about greed for Ergen, who even admits, "I think we choose to play in the mud." With statements like, "To say this place is the worst place to work in America—I've worked in a lot worse places" by current CEO Joe Clayton doesn't do enough to demonstrate a commitment to true brand-building through an organization's people (aka internal adoption).
On the other side of the coin is Zappos, which fills its company with employees who are just as committed as its CEO (more about their "Top Monkey" later). If you're not familiar, Zappos sells shoes—millions of them—over the internet. The company hit $1 billion of gross merchandise sales in nine 10 years. Zappos does it right—excellent price and selection, great service, free returns—but it's the emotional connection with its customers that sets it apart. And the difference is its people.
At Dish Network, turnover is constant. It's not just the normal problems of long hours, lack of paid holidays or mandatory overtime. Dish goes way beyond all that in its treatment of its people. Employees must report to work, using fingerprint scanners, believe it or not, by 9 a.m. or else they are immediately reported to human resources and their boss. They are sometimes berated for being a few minutes late. A few years ago, when a snowfall caused some employees to be late for a quarterly meeting, CEO Ergen encouraged them to stay at a local hotel—at their own expense. His people don't receive company credit cards, and if they leave more than a 15% tip during a company-related meal, it comes out of their paycheck. He's created a culture of condescension and distrust.
At Zappos, they actually pay new call-center workers to quit after a week. "The Offer," as it's called, started at $100 a decade ago, went to $500, then $1,000, and is now at $4,000. Why? Reason No. 1: Zappos wants employees that fit in and doesn't want to waste resources on an employee who doesn't gel with the group. Makes sense, doesn't it? Reason No.2: If a worker takes them up on the offer, they obviously didn't have the sense of commitment Zappos is looking for. Zappos would rather pay now than later.
It comes down to a company's people and culture, because that's what make the brand. At Dish, as analyst Craig Moffitt said, "They just don't show any signs of being concerned with what the sell-side community thinks. It's absolute apathy." Nor does Dish care what its customers think. Last summer, Dish, in a clear effort to pressure Cablevision in a lawsuit, dropped AMC Networks (owned by Cablevision), which is the home of series such as Mad Men and Breaking Bad. Said Ergen, "The vast majority of our customers don't watch Mad Men." He clearly doesn't give a hoot about his customers.
Zappos, on the other hand, touts that it's been named one of the Top 100 companies to work for by Fortune. The Zappos Family Core Values include—are you ready for this Charlie Ergen?—"Create fun and a little weirdness" and "Be humble." In fact, if you look at the Zappos website, CEO Tony Hsieh's bio is listed under the category "Meet Our Monkeys." Zappos is widely recognized as one of the best at fueling word-of-mouth buzz through consumers' online social networks and integrating social sharing into its shopping experience. They get it!
Dish Network is a company that doesn't stand for anything big or important for the short or long term. In fact, it has only one product, satellite TV, which is probably a dying industry in this digital age. In contrast, Zappos (now owned by Amazon and bought at a whopping $847M) is looking down the road and says its future will include "Anything and Everything."
And it all comes back to your people. The longer employees stay around, the more companies save in hiring and in new employee costs. But your employees are also the ones who communicate your company's unique brand distinction to your customers. So which of these two businesses do you think will fare better in the future? Well, Dish stock currently trades at $37.93 and Amazon (Zappos) stock trades at $271.68. Need I say more?