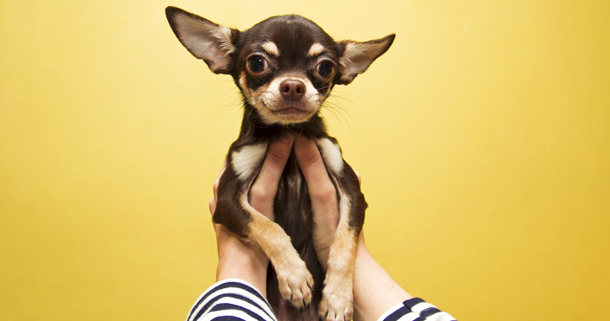 A brand is much more than just a logo…much more than a jingle…and much more than an ad campaign, although many organizations never look beyond those mere trinkets of a truly "operationalized" brand.
It's no secret that every company strives for brand distinction through marketing campaigns and advertising. It's what sets Coca-Cola apart from Pepsi and RC Cola, and what separates a Ritz-Carlton from a Holiday Inn. And, it's why you cannot help differentiating between a flight on Southwest Airlines and any other air carrier. Well, all of that's not done simply through a logo or a tagline or a marketing gimmick—it's done by "operationalizing" the brand through a strategic brand identity lens.
Here are some great examples: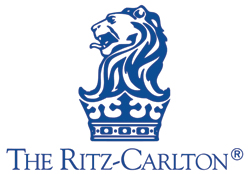 The Ritz-Carlton Hotels have a fine visual identity in the lion and the crown logo, gold stripes in the upholstery, cobalt blue goblets and "always magnificent" architecture. Yet, its strategic identity is in service: "We are ladies and gentlemen serving ladies and gentlemen." Their people deliver on their brand and make the strategic identity genuine and authentic. This is a brand that has been "operationalized" for success.
Southwest Airlines has vibrant periwinkle blue, red and orange airplanes, cool uniforms and funny ads. And their strategic identity is friendly, hip and cordial service. Every employee is trained to "be" the Southwest Airlines brand. In fact, it may surprise you to know that Southwest spends 50% of its marketing budget annually on strategic, internal brand adoption (i.e., on engaging their people with their brand).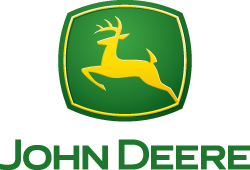 Service is not the only attribute of great brands. Even if you've never bought a $100 million tractor, you still recognize John Deere's distinctive "Leaping Deer" logo on one of its ubiquitous caps. The strategic message the Deere people want the market to hear is: "Nothing runs like a Deere" because of its quality, commitment and innovation. Do you think John Deere dedicates resources to ensure their people are dedicated to R&D and the highest quality product? You bet they do.
Product is another attribute of a great brand. Coca-Cola is a brand that is always evolving, stressing not taste but rather fun, freedom and refreshment. At McDonald's, it's all about consumer engagement. Disney evolves with its audience, marching forward year after year. Apple and Harley may have the best products, but they make their customers think emotionally about them, too.
The point is brand strategy is unique to every company.
And way too often we see brand distinction portrayed by graphic distinction. Any company can change its logo to give it a new look, but that is its visual identity, not strategic identity. That's not to say that graphics cannot communicate a distinctive quality about the brand. For example, the new UPS logo in 2003 was part of a worldwide rebranding that gave new meanings to the color brown and reliability.
Home builders are notorious "visual identity but not strategic identity" felons. Very often they will build multiple developments, each with a unique and pleasing visual identity, but they forget to leverage the value of the bigger brand—the builder itself.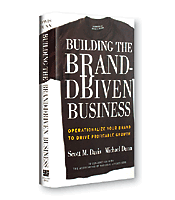 It's so easy for CEOs, marketing executives and design folks to make this mistake. As Scott Davis and Michael Dunn wrote in their book Building the Brand-Driven Business, "Colors, logos, names, taglines or advertising get confused with the fundamental principles that enable brand-building to translate into sustainable and profitable growth. Brand is a promise, and all the advertising isn't anything unless they deliver on the promise." Well, folks, that includes your people.
An organization must accomplish both visual and strategic brand identity. Here at Holland, we specialize in People+Brands in perfect alignment. We employ our unique proprietary model, the Holland Helix™, and a brand discovery process that provides the perfect insight into a company's strategic distinction. When we facilitate a Discovery Session, we recruit the CEO, VP of marketing, marketing managers, sales and operations personnel, and other key managers, spending hours on a process of distilling information—from simple facts to absolute Unique Value Propositions. Then,we build in a delivery mechanism by employee engagement, empowerment and incentives to assure that the UVPs are deliverable as promised.
The outcome is a new strategic brand identity and a crystal clear, memorable brand positioning. The result is "on brand" internal and external brand communications—through every fiber of an organization.
Why involve the CEO?
Brand development is not a marketing initiative—it is a corporate initiative.
The CEO should play the role of brand ambassador—inspiring and moving all employees from hearing the brand to believing the brand to becoming the brand. Ultimately, the process will breathe life into a brand. Then, it becomes very clear who the company really is, what it does differently and what it is capable of becoming. After that, the task of developing the visual identity is a cakewalk by comparison.
The strategic identity is the voice of the brand and the visual identity is the face of the brand. After that is clear, employee engagement to the brand will grow brand value and make a CEO's life so much easier. And that, my friends, makes a successful brand a whole lot more than just another pretty face.